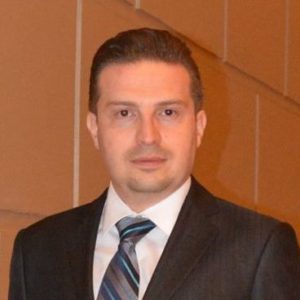 Erwin began his insurance career with World Financial Group (WFG) in 2009. He is now one of the Senior Marketing Directors for the organization. Erwin achieved his ring representing $100,000 in sales in 2015 from WFG and has gone on to become a six-figure earner in his company.
Introduction
In the beginning, his business strategy was to focus on protection and life insurance. Over time, Erwin noticed that there were other ways he could offer value to his clients. Over the last few years, he started paying attention to cash flow, budgeting, emergency funds, debt management, long-term savings, and estate planning.
Despite his connections, knowledge, and expertise, Erwin struggled to find a consistent way to generate qualified insurance prospects. Link by LegacyShield has improved Erwin's insurance prospecting. Link has also fostered connections with his clients' entire network, including their beneficiaries and other professionals.
Insurance Prospecting
Prospecting is, without a doubt, the most time-consuming and challenging part of the insurance sales process. For decades, insurance advisors have built successful businesses by taking people out to lunch and bringing paper illustrations, applications, and collateral. Even now, it's common for advisors to ask clients to meet in person so that they can deliver or discuss policies.
Technology has helped improve connectivity and experience in the insurance industry. Despite this, insurance agents still struggle to find quality prospects. Not to mention – the countless ways that exist to generate leads in the age of virtual networking and content marketing make it even less clear where to begin.
Many advisors find themselves paralyzed by all the options – LinkedIn, Facebook, YouTube, blogging – and struggle to maintain a presence on all of these networks. Never mind traditional methods like cold calling, networking groups, and list combing, all of which do not work for many and take a fair amount of time away from all the other responsibilities of the insurance business.
Insurance Prospecting Problem #1
Erwin had trouble getting in front of people to explain how he can help them. Before using Link, his prospecting methods consisted of Googling and asking current clients for referrals. Even when Erwin uncovered new leads, he had trouble making the introductory process smooth and natural.
As a result, the conversion rate from prospect to client was inconsistent. Erwin struggled to find a seamless way to move prospects through the insurance funnel to purchase a policy or solution. Erwin recognized he needed additional resources to add value to his business and entice buyers.
Insurance Prospecting Problem #2
When it came to referrals, Erwin struggled to connect with the other important people in his clients' lives. These people include the clients' beneficiaries and their other professionals, such as their accountants or attorneys.
Beneficiaries are vital in retaining clients' wealth and preserving their legacy. According to an RBC Wealth Transfer Study, only 35% of inheritors are made aware by their benefactors before receiving any assets.
This statistic indicates that most beneficiaries do not know what to do in a wealth transfer when the time comes. Therefore, beneficiaries are the perfect leads for an insurance advisor because they will be involved in the financial plan.
Connecting with the other professionals in a client's life, such as their accountant or attorney, can benefit any insurance advisor. As the gatekeepers to some of the clients' most important assets, it is crucial that all parties are on the same page and can carry out their clients' wishes effectively after they've passed. Building relationships with the clients' other professionals results in the center of influence networking effect. As a result, Erwin gains a network of business associates who can provide new prospects.
How Link Improves Erwin's Prospecting
Link is more than a secure storage or estate-planning platform. Clients use Link to connect their family members, friends, and other professionals to their accounts, providing confidence that their financial information and other assets get to the right people at the right time. Clients control access to their documents and information via sharing controls in the platform.
When a client shares items with a person in Link, whether that be a beneficiary or a professional, Erwin can view information about that person and reach out to them as a prospect. Erwin used his clients' connections in Link as a basis for his prospecting and built a better book of business as a result.
Erwin Gets in Front of More People
Sharing information with a person in Link requires that person to have an account. Therefore, the first time the client chooses to share information with the person, they will need to create an account. When they do so, they are immediately introduced to Erwin as the agent offering them the software. When Erwin sees a notification in Link that a new person has made an account, he reaches out to them to introduce himself and offer help using the platform or answering any questions.
Link by LegacyShield provides Erwin a natural way to build rapport. Using Link to involve his clients' connections in the planning process gets Erwin in front of more people to move them seamlessly through the insurance funnel.
Erwin Connects with Beneficiaries & Professionals
Clients sharing an item with someone in Link, indicates that person is likely to be involved as a beneficiary down the road. As previously mentioned, about 65% of beneficiaries do not know about their role until it is too late. Erwin explains this and proactively asks his clients to schedule a meeting with the recipients to ensure that they understand the information shared with them and how they would need to use that information in the event that something were to happen.
Including beneficiaries in the planning process ensures that everyone is on the same page. Also, this collaboration helps Erwin build meaningful relationships with these beneficiaries. By doing so, Erwin continues to make more sales and has a better book of business.
Clients add secondary professionals to their Link account to provide them with access to important information. These professionals do not appear to Erwin as prospects but rather as recipients on jointly shared items.
By reaching out to the other professionals in his clients' lives, Erwin develops a relationship with those professionals. Connecting to other professionals fosters communication regarding shared clients to work together if something were to happen. It also creates centers of influence where those professionals can now recommend new clients and vice versa.
Conclusion
Erwin is using Link as an insurance prospecting tool by building meaningful relationships with his clients' entire network. When clients connect their family members and beneficiaries, they become new referrals. Link offers a natural way to reach out and create direct relationships.
Erwin uses the sharing tools to gather insights about his clients' connections. By reaching out to those prospects and discussing their role within his clients' lives, he opens the door to more natural conversations and relationships. These relationships continue to help him to prospect, make more sales, and grow his business.
Erwin also connects with other professionals, such as accountants or attorneys, to discuss business proceedings for the mutual client. Building relationships with the other professionals leads to referrals from those professionals. It also ensures that the professionals involved will handle the clients' wishes appropriately.