The Exclusive WFG  Growth  Package
A special solution exclusive to WFG agents. All our best tools at a special price!
Use our revolutionary platform, Link, to deliver unparalleled protection for your clients with next-gen insights for you.
Go To Pricing
Free Basic Estate Plans
The growth package comes with 30 free basic estate plans and optional trust upgrades.
Live Messaging
Keep the dialogue going with live messaging in Link. Communicate with your clients like never before.
Secure File Share
Save and share files privately and with ease. Your files will be safely harbored with Link forever.
Client Analytics
Insight that you've never had before. We'll display key reports from your clients' accounts for you.
Provide your clients with all the estate planning basics at no cost to them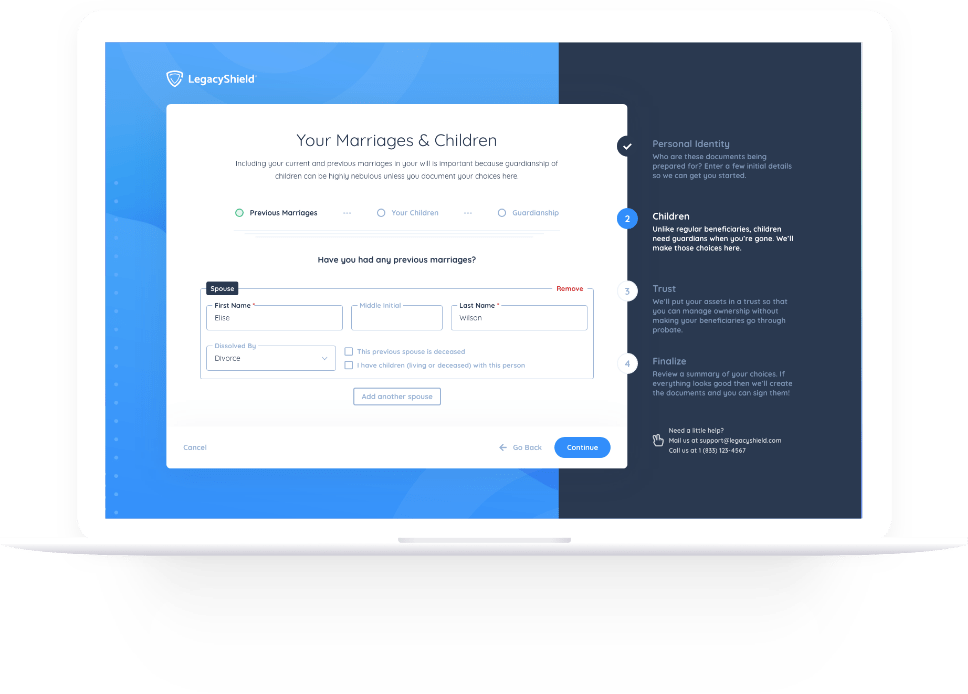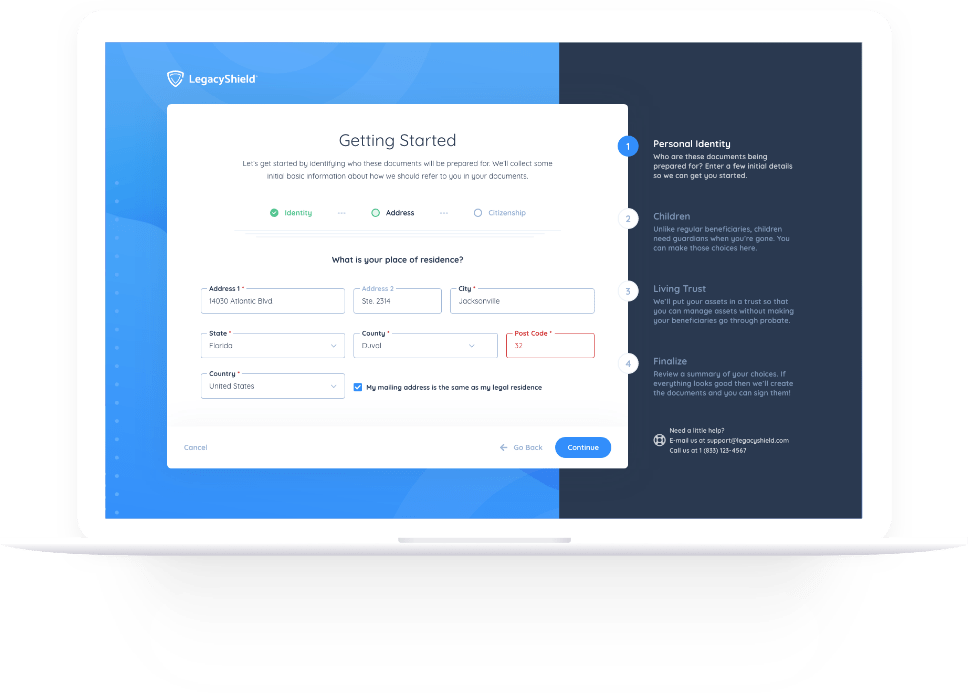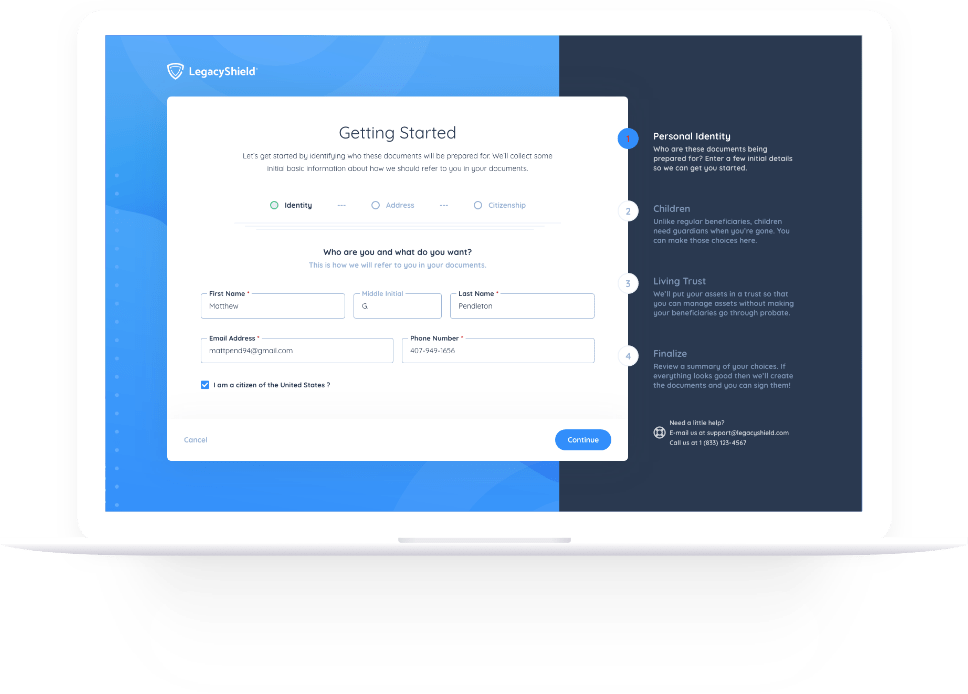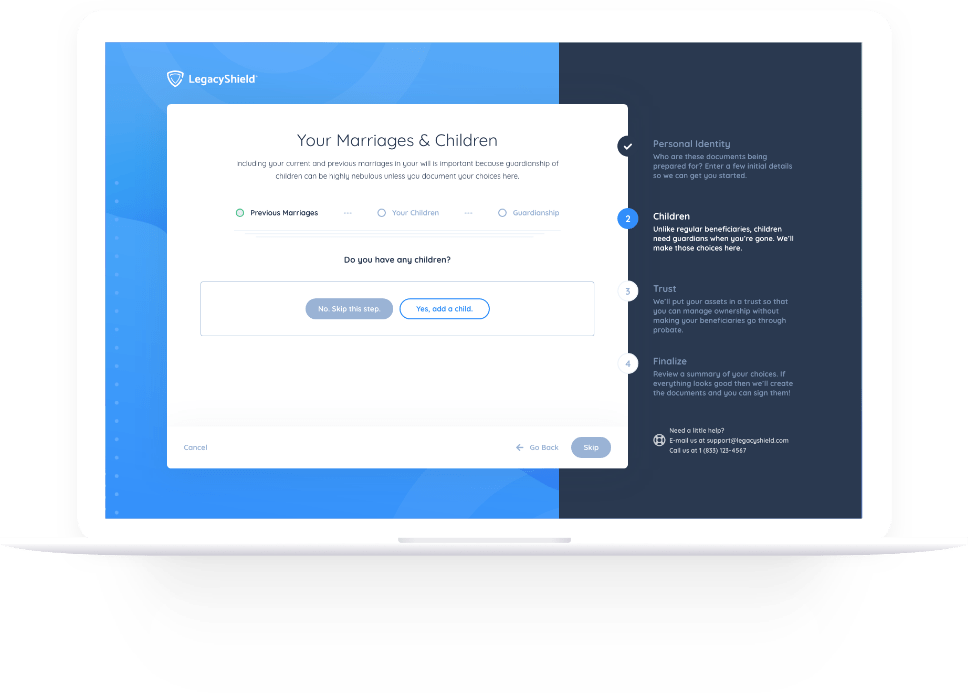 Protect Your Legacy
Why Estate Planning Is So Important
Simply put, these tools provide customers with the opportunity to make important medical and financial choices that can take affect in the event of their death.
Growth Package
Special Offer
$

650

Per Year
30 Client Seats with Estate Plans
Insurance Module
Finance Module
End-of-Life Plan Module
Basic Estate Plan Module
Finance Account Aggregation
Register
WFG agents need to list sales as an OBA and agents will receive a check directly.  LegacyShield is no longer paying platform fees to the grid.
Offer your clients an experience that makes them want to work with you every day.
Super-charge your business by working on a comfortable and easy-to-use online platform that your clients will love. This is the next generation of the advisor-client relationship. Get ahead with Link.
Watch the Video
Share files with each other

Post-dated file shares

Comment on files

Connect with family members
View all accounts graphically
Daily account updates
Finances are always current
Simplify account views
Create and share policies
Connect with beneficiaries
Organized and safe information
Attached and organized files
Learn more about clients
Receive client update alerts
Win client trust
Improve client engagement
Frequently Asked Questions