Today, everything is accessible online. Though previously slow to change, the insurance industry has quickly experienced a digital transformation that has improved processes for consumers, agents, and carriers alike.
One of the most notable changes in the industry is the ability for consumers to compare policies and purchase with the click of a button. Nevertheless, there are many pros and cons to buying insurance online. While it reduces friction and provides a pleasant customer experience, buying insurance online is not always the appropriate option. 
Pros of Buying Insurance Online
Pro #1: Less Friction
Firstly, one pro of buying insurance online is the lack of friction in the buying process. In the business world, sales friction is anything that slows down the buying process. Examples of sales friction include slow website pages, unclear messaging, or inadequate customer-support solutions.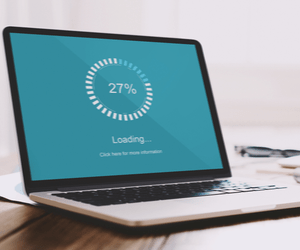 When consumers are unhappy with a service, they tend to bring their business elsewhere. According to Salesforce, "fifty-seven percent of customers have stopped buying from a company because a competitor provided a better experience." As there are numerous options for purchasing insurance, making less friction is a vital component of a successful practice.
Buying insurance online tends to be a quick and efficient process, which aligns with increasing consumer expectations. And with less friction, consumers are likely to return to buy more products or complementary solutions.
Pro #2: Instant Gratification
In addition, another pro of buying insurance online is the feeling of instant gratification. Companies like Amazon have fueled a desire for one-click purchases and quick delivery. Now, consumers are willing to pay extra for faster delivery or instant downloads. The same concept of instant gratification applies to the insurance industry.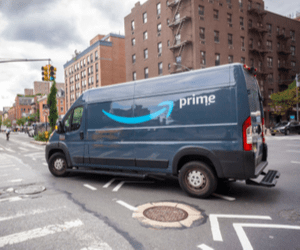 Many insurance customers want to purchase a policy without constant back and forth with an agent. More importantly, when searching for insurance online, customers expect to log off with a finalized product.
Insurtech solutions exist that allow consumers to answer a few questions and purchase a policy in minutes. While insurance consumers feel that instant gratification, they also appreciate the company for making their lives easier.
Pro #3: More Transparency
Lastly, buying insurance online tends to offer more transparency. Plenty of data indicate that most people do not trust insurance companies. This lack of trust is partly due to the daunting nature of the industry. Consumers want more transparency about the nature of their policy, where their money is going, and any other important information.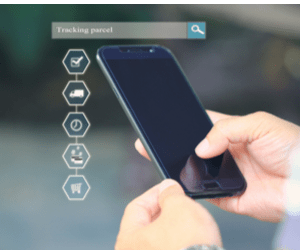 Customers feel in control when they purchase insurance online. Not to mention the internet holds an unlimited amount of knowledge in the form of articles or reviews. Therefore, buying insurance online provides a sense of transparency that insurance agents are not always providing.
Millennials in particular place a high value on transparency. Over the next few years, they will become the primary candidates for life insurance. In addition, as older generations begin to transfer wealth to their Millennial children, providing transparency could be the difference between one agent and another.
Cons of Buying Insurance Online
Con #1: Lowest Price Isn't Always Best
In contrast, one con of buying insurance online is that most online insurers tend to focus on price points rather than the benefits of the product. According to Bain & Company, the number of consumers shopping for policies on aggregator sites is increasing. Despite this, the policy with the lowest price isn't always the best.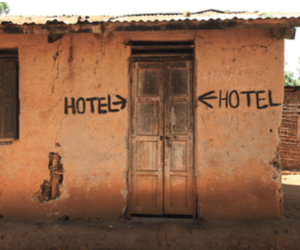 Lower-priced policies may mean less coverage. In addition, less coverage leads to less peace of mind. The purpose of insurance is to provide confidence that what and whom you love is protected. Consumers who purchase insurance based on price alone may not have the protection they need.
Con #2: Less Personalization   
In addition, another con of buying insurance online is the lack of personalization. In fact, insurance is not one size fits all. Each consumer will need a different policy and different solutions to serve their needs best.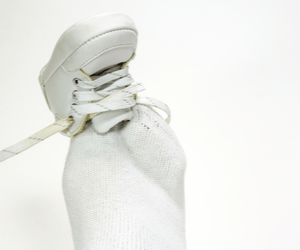 Many consumers already have some form of insurance. While there may be an ideal product that complements what they already own, the online service may not know to offer that insight because the consumer is not aware they should be looking for it. The same goes for price offerings. Consumers are looking for pricing that considers their behavior, usage, and other measures taken. While insights from data make that possible, a quick search on the internet will not take all of those aspects into account to provide the perfect policy.
In addition, personalization helps increase sales and improve brand loyalty. According to McKinsey, engaging with potential life insurance customers through multichannel, personalized customer interactions can reduce customer acquisition costs by up to 50% and reduce customer churn by up to 30%.
Con #2: Lack of Agent Relationship
Finally, the most significant con of purchasing insurance online is the lack of a relationship with an agent. As previously mentioned, insurance agents can get a poor reputation based on the industry. However, insurance agents exist to help consumers navigate the purchasing process and help see things through after the sale is complete.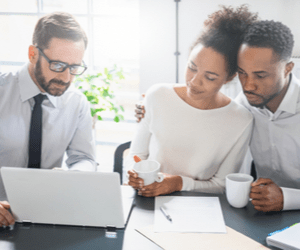 Obtaining the right insurance is a complicated process. Many customers rely on the expertise of an agent to make an informed decision. Agents can also understand the complete picture by forming a relationship with the customer, which leads to more accurate and personalized solutions.
The agent is there to ensure that everything is carried out according to their clients' wishes when the time comes. Their role includes passing on information to beneficiaries. An RBC Wealth Transfer report found that only 35% of inheritors are made aware by their benefactors before receiving any assets. Agents form strong relationships with their clients and those beneficiaries so that everything they've worked for does not get lost in translation.
Find a Happy Medium
Many insurance consumers are not satisfied with the digital experiences that companies offer them. There needs to be a happy medium between online service and a human element.
Agents are responsible for closing the last mile between the carrier and the consumer. Many consumers look to an agent to provide guidance and navigate the buying process efficiently. Not only that but agents know how to develop complementary strategies in the event of an emergency. These exchanges impact the client and the clients' beneficiaries.
By adding insurtech solutions to their business model, agents can connect and collaborate with their clients online and learn more about them using insights that only data can offer. In addition, there are new solutions on the market that provide benefits from online technology. One example of this is Link by LegacyShield. Link helps agents uncover insights to grow their book of business while providing consumers with the quality and ease of use they desire. To learn more, visit our website.